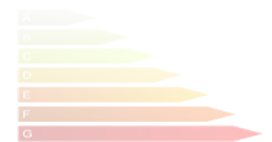 ESTRUCTURAL SURVEYS AND REPORTING
MARTINEZ DE LA CASA ARCHITECTS is group member of Forensic Experts of the Murcia College of Architects (COAMU) and provides services on:

■ Pre-buy Structural Survey____70€+IVA

Building Survey and Defects Assessment for property buyers and existing owners throughout Almeria, Murcia & Alicante, with a property inspection by the Architect.

■ Pre-buy Structural Report____450€+IVA

Including survey and assessment done by Architect & Building Engineer, the report and stamping in the Official College of Architect.

Needed for: BUYER´S SURVEYS - INSURANCE CLAIMS - EXPERT WITNESS REPORTS STRUCTURAL SURVEYS AND DEFECTS REPORTING--Fully insured

We can also provide the most advanced technologies for structural testing; sclerometers, hygrometers, luxmeters and poroscope inspections, under separate quote.

Martinez de la Casa Architects is fully licensed and has experience of over 2,000 surveys and in over 100 full reports for courts. They have also been involved in the restoration of more than 20 Spanish monumental ancient heritage sites in the region, such as the Aguilas Neomudejar Town Hall, San Jose Church, Tebar Castle and over 20 more highly protected buildings.

■ Technical Reports________1000€*+IVA
For Justice Courts. Referring to Pathology in construction, common conflicts in a condominium, damage to buildings and their valuation, alteration of common elements, easements, boundary and demarcation of properties. Experience in over 100 forensic reports, for courts, institutions or private clients. Over thirty successful court cases, having as clients many reputable lawyers /solicitors.

■ Valuations_______________350€*+IVA
For division of marital property and mortgage loans. Appraiser member of Alia SA, approved by the Bank of Spain to issue appraisals for mortgage loans. With over 2000 valuations done for mortgages with the most common Spanish banks and mortgage institutions. Over 200 valuations, appraisals done for courts or private matters.

■ GPS Mapping Reports_____800 €*+IVA
Done with GPS technology in Land / Plot measurements with expert topographer.

■ Catastro Modifications_________280€*+IVA
Catastral alteration or correction, amendment of details in council tax.

■ Assistance
Technical expert assistance to Notaria or courts____________300 €+IVA
Hour of work outside office (Architect & Building Engineer)_____70 €+IVA
Hour of work in office__________________________________48 €+IVA
Minute of expert advice___________________________ 0,97 €/minute + IVA

Anything you need, any enquiry, any matter, they are able to evaluate your specific scenario and share, in English, their technical and legal experience with you.

* Please note these prices must be subject to previous quote.